Uncovering your Hidden Power: A Woman's Key to Emotional Freedom

Attention Women: Do you struggle with being single?
Or, are you struggling in your relationship?
Do you struggle with feelings of loneliness, anxiety or depression because you are single?
Do you feel frustrated with your relationship because it isn't working the way you want?
Do you feel frustrated with yourself that you experience such intense emotions about all this?
Don't you wish the intense emotions would just stop?
Would you like a mute button for the intense emotions that may be troubling you?
Maybe you don't have a special someone and you feel caught up in self doubt and sadness about whether you are ever going to meet the right person?
Or, when he doesn't call do you feel an almost uncontrollable need to call him and check in, though you told yourself you wouldn't?

It's a little bit irrational the amount of anxiety and worry we feel over our relationships!
Many women feel this way. Whether your relationship is in trouble, or if you are between partners, women often experience deep feelings of desperation, loneliness and even fear.
- We fear that we won't find the right person.
- We fear that we won't be able to work it out.
- We fear that we will be alone.
- We fear that love won't happen for us.
As we were discussing these intense emotions women feel, my friend Rinatta I started to hone in on the core issues behind these feelings. What came from our discussion was a truly fascinating realization. In fact, we created a youtube video (see video in the upper left of this page) to help you understand more about the core issues that drive these intense emotions for women.
We started to explore what drives the anxiety and desperation and intense emotions about relationships for women. We discovered that through history, relationships have meant security, statues and survival for women. When the relationship with a partner is lacking or feeling disconnected, this triggers survival issues and causes deep anxiety. And you don't even know its happening! All we know is that we feel awful, we feel alone, and empty and we must do something about it now!
So we decided to create a program to address these issues!

Love Coach Rinatta brings 14 years of relationship coaching experience, helping singles attract the right partner and helping couples re-ignite their spark for each other. She has a unique ability to see through to the deep core issues and root causes of singles and relationship problems.

Holly Stokes, The Brain Trainer brings her advanced knowledge of Neuro - Linguistic Programming and how the brain works. She has worked with hundreds of clients, helping them update negative mental patterns that get in their way. From helping clients change old behaviors like smoking and fears, to weight loss and motivation, she draws on a wide range of trainings and experience to help people make positive changes.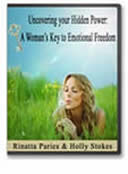 Uncovering your Hidden Power: A Woman's Key to Emotional Freedom audio program is designed to update your conscious and subconscious mind so that you can experience a healthy, well balanced, calm mindset about your relationships. This program will help you change the negative mental patterns about relationships.
When you use the program, you will find the old neediness and desperation about relationships will disappear, allowing you to feel more grounded, secure in yourself, and a greater sense of wellbeing despite whatever is happening with your relationship or lack of one.


You will feel more grounded.

You will feel more secure in yourself.


You will have and a greater sense of wellbeing


You will feel an internal sense of okayness.


You will find your inner calm.


You will feel greater satisfaction about life

You will feel joy!
All this despite what is happening or not happening in your romantic life!

"I have now listened to it a handful of times, and each time I do, I come away feeling more grounded and calm. The message about relationships presented in this program extends to other areas of life as well: the job hunt, having the courage to make the lifestyle changes that give me less pressure and more time to focus on the work that really matters. Being present for my kiddos, discovering and pursuing the life path I can be sustainably passionate about, becoming the best and highest me. I have the courage to be alone purposefully for a season, which was daunting! New changes. New way of doing things. Thank you for giving me tools to make walking through this huge and multi-faceted transition in a more positive way and allowing it to feel more manageable!" -- Kaley B.
We are not saying that you will no longer care about having a partner, we are saying that the intense emotions about relationships/partners that make it hard to function will no longer have the same power over you.
Are you ready to find freedom from your negative emotions? With Uncovering your Hidden Power: A Woman's Key to Emotional Freedom audio program, you can break free from the negative emotions, reorient yourself to staying positive, and begin finding your inner strength. How would it be to move through your difficult feelings with greater ease and calm?
Here's what we put into Uncovering your Hidden Power: A Woman's Key to Emotional Freedom audio program for you:
* A relaxation exercise that will help you find your internal peace and calm.
* A segment is designed to take the edge off the old troublesome feelings and give you power over your emotions.
* An exercise to relax into enjoying all the stages of romantic relationships in a way you have never been able to do before.
* Plus more, including ideas for what to do next no matter where you are in the stages of your relationship (or lack of relationship).
The thoughts we think lead to the emotions we feel. This program is designed to help you change your thoughts about relationships, which will automatically give you the positive feelings to enjoy your life more no matter your relationship situation.
When you are feeling better, more grounded in yourself, it's then easier to connect with others, feel more okay in being yourself, and relax in the relationship experience, having more choice in what you do and how you feel. This makes your relationships more enjoyable and allows for greater ease in your ability to connect.
What would it be worth to you to take the edge off of anxiety, desperation, and loneliness about your relationship issues? What if you could gain a greater sense of wellbeing and okayness just by listening to am audio program? But you don't have to take our word for it, here's what others are saying:

| | |
| --- | --- |
| | "I've been listening to the program everyday. I have found the courage to date again, and I am dating because I want to. I envision a positive relationship for me in which we share life together. I now feel free to make a choice to have a relationship because I want one and not because I need a man or am obligated to be with a man. It was so refreshing to let go of the old tapes. I love the exercise of being centered within myself, I feel good about me when I listen to it. " --Kate Singh |
$9.95 downloadable MP3 format
(The price is scheduled to increase to $14.95 this Thursday!)
Just to be clear, there is no male bashing in this program. What you will experience is a unique, unprecedented process designed to help you reorient your perspective about relationships and become more balanced in how you think about and interact with men.

This program is a co-creation of Holly Stokes, The Brain Trainer and Rinatta Paries, The original Love and Relationship Coach. Holly brings her background of understanding the mental habits and patterns, and how the brain can easily make updates to the old mental files. Rinatta brings her expertise of understanding what women need in facing the struggles with romantic relationships or lack thereof.
Together, we've created a powerful tool for you to use over and over as a way of changing your perspective helping you uncover your hidden power, allowing you to finally enjoy life regardless of your relationship experience. As an added benefit, you will find your relationship experiences to be even more satisfying!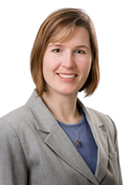 Holly Stokes, The Brain Trainer extensively trained in the world of personal development, and love to design tools that help people move forward. I have authored two books and recorded several CDs to help people overcome the negative habits and patterns that block us. "I am passionate about helping people make profound changes in life by changing old mental patterns, reorienting perspectives and finding greater happiness and wellbeing."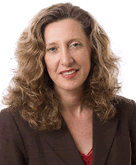 Rinatta Paries, The Original Relationship Coach has been actively coaching for 14 years. Rinatta helps singles, those with relationship struggles and those experiencing a break up, attract loving relationships or turn their relationships around. She has authored 120 articles on relationships and has created a number of relationship programs. "I find helping people heal their hearts and find the love they want is my life calling, my passion and my joy."

Get Uncovering your Hidden Power: A Woman's Key to Emotional Freedom audio program while it's only $9.95, this audio program is scheduled to increase to $14.95 on Thursday...get the relief you seek for feeling more calm, more centered in yourself, with a greater ability to enjoy your life and relationships!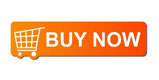 Only $9.95 to get the MP3 audio program download now!
Click the button above to order through our secure shopping cart. The program will be delivered by email as a link to downloadable MP3s which you can play on your computer, burn to a disk, or listen on your iphone or MP3 player.

P.S. Thanks for visiting, we hope you will find the benefit you are looking for from this program and pass it along to women you know who could benefit by feeling more in control of their emotions and have a greater sense of wellbeing.