- Do you struggle with feelings of loneliness, anxiety or depression when you are single or when your relationship isn't working the way you want?
- Do you feel frustrated with yourself that you experience such intense emotions?
- Don't you wish these intense feelings would just stop?

With the new audio program, you will find the answer to these intense emotions that may be troubling you:


Uncovering Your Hidden Power: A Woman's Key to Emotional Freedom audio programis designed to help you update your conscious and unconscious mind so that all of you can operate from a more healthy and well balanced mindset within your relationships.Here's what you'll get from working with this program.

A deep sense of calm no matter what is happening with your relationship situation

Take the edge off of troublesome emotions

See your situation with more clarity

Find the inner strength to make the right choices for you

Find a greater sense of wellbeing

Feel a greater sense of security within yourself

Experience a greater control over your emotions and behaviors

Experience more self esteem and self acceptance

Have more relationship confidence

Be more authentic and powerful in your relationship interactions

Feel that you matter and you are important

Break the cycle of needing validation from men

Be more present and centered within yourself

You will feel an internal sense of okayness

You will find your inner calm

Relief from feelings of devastation and loss

Have a greater feeling of satisfaction about life and even joy despite what is happening or not happening in your romantic life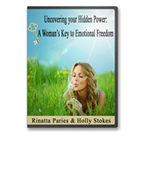 What would it be worth to you to take the edge off of anxiety, desperation, and loneliness, around your relationship issues? And now think of getting that relief for only $14.95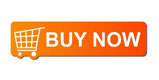 $14.95
Are you ready to break free of the negative emotions? With this breakthrough program, you'll find freedom from the negative emotions, reorient yourself to staying positive, and begin finding that place within you that allows for moving through relationship troubles with greater ease and calm. Here's the focus of each track:

* A relaxation exercise that will help you find your internal peace and calm.
* A segment is designed to take the edge off the old troublesome feelings and give you power over your emotions.
* An exercise to relax into enjoying all the stages of romantic relationships in a way you have never been able to do before.
* Plus more, including ideas for what to do next no matter where you are in the stages of your relationship (or lack of relationship).

Just to be clear, there is no male bashing in this program. What you will experience is a unique, unprecedented process designed to help you reorient your perspective, and become more balanced in your relationships with men.

This program is a cocreation of Holly Stokes, The Brain Trainer and Rinatta Paries, The Original Relationship Coach. Holly brings her background of understanding the mental habits and patterns, and how the brain can easily make updates to the old mental files. Rinatta brings her expertise of understanding what women need in facing the struggles with romantic relationships or lack thereof.
Together, we've created a powerful tool for you to use over and over as a way of changing your perspective helping you uncover your hidden power, allowing you to enjoy to finally enjoy life regardless of your relationship experience. As an added benefit, you will find your relationship experiences to be even more satisfying.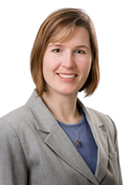 Holly Stokes, The Brain Trainer has extensively trained in the world of personal development, and love to design tools that help people move forward. I have authored two books and recorded several CDs to help people overcome the negative habits and patterns that block us. She is passionate about helping people make profound changes in life by changing old mental patterns, reorienting perspectives and finding greater happiness and wellbeing.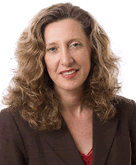 Rinatta Paries, The original Love and Relationship Coach has been actively coaching for 14 years. Rinatta helps singles, those with relationship struggles and those experiencing a break up, attract loving relationships, turn their relationships around. She has authored 120 articles on relationships and have created a number of relationship programs. I find helping people heal their hearts and find the love they want is my life calling, my passion and my joy.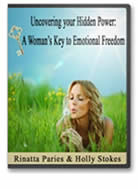 Get it now. Get the relief you seek for feeling more calm, more centered in yourself, with a greater ability to enjoy your life and relationships!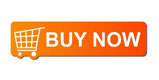 Only $14.95
Click the button above to order through our secure shopping cart. The program will be delivered by email as a link to downloadable MP3s which you can play on your computer, burn to a disk, or listen on your smart phone or MP3 player.