Nutrition & Optimal Health
Would you like more energy, reduce aches and pains? Safeguard your health and feel great with these Optimal Health Solutions!
We are in the middle of a Health Crisis! With the rise of health care costs, rise of chronic illness, obesity rates at an all-time high (even among children), increase of environmental pollutants, and degradation of the diet, so many factors are taking us down a long dark road. Safeguard your health, reduce your risks, and increase your energy and vitality: Did you know?
The American Cancer Society states that "1/3 of all cancer deaths could have been avoided through diet and exercise." www.cancer.org visit facts sheet
65% of Americans are overweight! Being overweight increases your risk of illness. Cardiovascular disease is America's #1 killer, followed by cancer.
Stop Counting Calories - Make Your Nutrition Count! Discover simple ways to incorporate better foods, avoid the foods that don't work for your body, and slim down naturally!
Based on Low Glycemic Principles
Stop Counting Calories
Make Healthier Choices
Feel Better, Increase Your Energy!
Combat Effects of Stress
Safeguard Your Health
Wondering where to start?
Start by Eating Healthy with Lighten Up Mind Body Weight Loss System, see details here
Keep A Regular Fitness Program, find resources here
Take a Quality Multivitamin, see recommendations below
Recommended supplements to support your health: Omega 3, Antioxidants, and more. See details below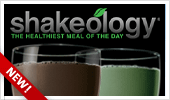 Simplify Your Nutrition! Combines proteins, vitamins, minerals, antioxidants, phytonutrients, prebiotics, and digestive enzymes to increase your energy, simplify your nutrition, and lose weight! see details here
My Review:They've really done their homework! Over 70 + phytonutrients, antioxidants, vitamins and minerals, make this a complete health drink! Flavored with stevia, its low glycemic, naturally sweet, and okay for the lactose intolerant! I like the chocolate flavor, add fruit or berries for great smoothies. click here for weight loss testimonials!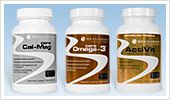 Activit Multivitamins: High Quality Multivitamins, antioxidants, and body toning, or metabolism formula to help you achieve your weight loss goals. see details here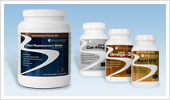 Results Pack : Meal Replacement Shake, Activit Multivitamins, Cal Mag, and Core Omega 3. your month supply ships to your door, and gives you your foundation for solid nutrition. see details here

Omega 3 Supplements: Suggested to Supply Healthy Fats, month supply, only $21.95, click here My Review: These Omega 3 Fish oils are specially formulated in time release capsules. There is no aftertaste, no fish oil burps later as with other capsules I've tried!
Call to Schedule your Sample Session Now: 503-351-8021