Sales Training and Sales Coaching
Do sales make you uncomfortable? When you are closing the deal, do you find yourself wavering, feel your palms go sweaty, or hear your voice shake?
What if sales were easy and natural?
Discover the Secrets to Sales Made Easy. With this sales training program, you'll l earn to understand what your prospects are really saying, address their objections, and close the deal while feeling confident, comfortable, and engaging your prospect's attention.
In this sales training program, you'll learn to gain rapport quickly, identify your prospect's needs, decipher your prospect's language and body cues to discover what they are really saying, and finally, an easy 5 part formula for closing the sale.
With just a few basics, you'll be closing more sales in no time, and what's more, you'll feel comfortable and confident in the process. When you are feeling comfortable and confident, your prospects will respond even better. When you have this 5 Step Process, sales can become easier and more natural.
Here's what we can cover in Sales Training and Coaching Sessions with NLP (Neuro Linguistic Programming): We'll build a program to specifically meet your needs and your skill level.

Replace Fear and Anxiety Patterns

Qualifying Your Prospects

Feel Confident, Comfortable, and Secure

5 Step Formula to Closing the Sale

Natural Selling Conversations

Create a Strategic Action Plan that Highlights your Strengths

Understand your Prospects' Body Language

Learn to Read What your Prospects are Really Saying
Kevin originally worked with me to get over a fear of prospecting in his Aflac career. After we replaced fear with feeling comfortable and confident, his sales career shot through the roof, hitting all his sales goals in the time we worked together. Here's what Kevin said,
"I originally met with Holly to see how she could help me reach my production goals in my sales career. We worked on so much more, including overcoming fears of prospecting new clients, having great energy for every presentation, balancing work and family life, focusing on reaching big life goals as well as reaching my production goals." -- Kevin Soria, Aflac District Manager
Don't wait, get on your way to boosting your sales, and step up your success! You can achieve the success you are looking for in your sales career, or as a business owner.
Sales with NLP Neuro-Linguistic Programming offers you an easy way to better understand your prospects. You'll discover how to talk to your prospects so that they can hear you. You'll understand what your prospects are really saying by their body language, posture, word use, language patterns and more.
NLP is really about understanding people. With the foundational skills, you'll find yourself more comfortable in the sales process, and a greater ability to navigate all sorts of communications both professionally and personally.
Discover the "Brain Training" difference and find your comfortable, confident and natural process to closing more sales in no time.
Plus, you'll receive a 35 page manual on Sales Made Easy Sales Training Manual with NLP. This guide includes the essentials to reading your clients, engaging the natural sales process, and the tools of NLP for sales training.
You'll set yourself up for success with these powerful tools and techniques of NLP for sales. Sales will become easy and natural to you in no time with this sales training program and guide.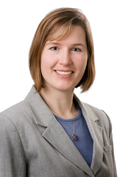 Can you be Selling Smarter?
Call now to schedule Your FREE Consultation!
503-351-8021
Natural Selling
The 5 Step Sales Formula
and Introduction to NLP
How Can you be Selling Smarter?
Workshops Available for your Workgroup or Office, see Motivational Speaker series.
Conquer Your Fear of ...Cold Calling, Sales, Prospecting, Speaking, and more!
5 Step Process to Natural Selling
Understanding People: An NLP Approach to Communication Strategies