Learning & Memory- Accelerated!

There is hope for easy and natural methods to address learning challenges. If you or someone you know has struggled with learning difficulties, focus or concentration, there is now hope for easy and natural methods to address these challenges. Discover the natural alternatives to medications. By understanding how the brain works, you can train your mind to maximize learning.
Your style of learning has to do with how your brain is wired to operate. There are some who are more visually oriented, some who learn better by listening (auditory) - these kids usually do well in school, and then there are kinesthetic learners - those who learn by doing.
By knowing your learning style, we can help you adapt your style to increase your learning and memory, adopt new strategies of memory, and even accelerate your learning process. It's not just knowing the learning style, there are certain strategies that are better for learning than others. By learning new ways to learn, your child can begin to achieve their potential in school.
Through an assessment of your child's learning style and unique challenges, we can identify practical tools and strategies to exercise different parts of your brain, increase the communication between the brain hemispheres, and maximize your learning, increasing memory and focus.

Working with tutors, and Thought Re-Patterning Practitioners, those "learning disorders and disabilities" really can be a thing of the past as you or your child learns new strategies, uses different parts of the mind, and moves beyond old blocks to discover the joy of learning. Our qualified group of practicitioners work with all ages and challenges.
Natural and proven strategies can help your child address:

ADD/ADHD

Learning Blocks and Difficulties

Spelling Difficulties

Math Difficulties

Difficulty in Recalling information

Test Anxiety

Even Behavioral Problems, and more!
The Key is in Educating the Mind. Kids are often expected to memorize in school, but they are not necessarily taught how to memorize, how to learn and how to easily recall information. With using advanced learning and memory tools developed by Robert Fletcher through his 30 year career of working with learning challenges, Robert developed Thought Pattern Management and Educating the Mind for kids.
Educating the Mind gives kids the strategies they need to be successful in the academic world.
Discover what more your child can achieve and accomplish, with less effort, through Accelerated Learning and Memory training techniques. Clear those old learning blocks, and help your child discover their potential to excell in academics! In-home assessments for children 16 and under.
Call Now To Schedule your Consultation:

503-351-8021

Discover your Child's learning style
Identify Alternatives to Medications
Bring out your Child's Innate Learning Abilities
Experience the Joy of Accelerated Learning
Specialist Glenn Fletcher continues his father's work of Educating the Mind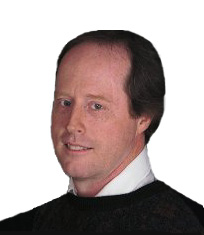 Glenn had the privilege of being Robert Fletcher's son who spent over 30 years working with kids with learning challenges in the Utah school system. Robert Fletcher learned early on the tools of NLP (Neuro-Linguistic Programming), and Brain Gym as he constantly searched for more tools to help his students with learning challenges.
As Robert Fletcher discovered these amazing tools of understanding how the brain loves to learn, speed reading, and advanced learning, he taught his own children. As a result, Glenn (the oldest of eight children) had amazing success as a child, among them, winning the Ogden City elementary school violin competition at age 5, appointed Concertmaster for Ogden City Jr. High Rocky Mountain Orchestra at age 11, and clocked as a Speed Reader in High School reading 5000 words per minute!
He went on to win the National Merit Scholar, Honors at entrance scholarship. University of Utah, 1979, and finished his Bachelor Science degree in Mechanical Engineering at that University of Utah. He also has two patents to his name, novel packaging design, #5893514, established 1999.
Glenn offers a unique perspective, having first hand experience with advanced learning techniques, and over 6 years experience working with children with learning disabilities. He continues the work of his father, Robert Fletcher, who developed Educating the Mind and Thought Pattern Management, and now offers trainings to tutors and education experts as an Educating the Mind Trainer.
Glenn has a special way with kids, quickly building rapport, and gaining their trust, he is "Freckles" the clown, a children's entertainer in his spare time, and has published in the national clown trade magazine, The Calliope.
As an Assistant Scoutmaster, he is an active member of the Order of the Arrow. He lives with his four children in Vancouver, WA and offers in home visits for children with learning challenges in the Portland, OR and Vancouver, WA areas. Through the work of Robert Fletcher, and his own experience, he continues to help children befriend their brain, love to learn, and discover amazing results! see also: www.EducatingTheMind
Glenn Fletcher's Certifications:
TPM master practitioner, 1993
Certified ETM trainer, 2002
Call now to schedule your free consultation!
503-351-8021